MoonLite
Telescope Accessories



Please note: MoonLite Only manufactures motorized versions of all of our focusers. We no longer make manual focusers and do not have any left in stock. We are updating our web page to reflect this at this time. All Crayford model focusers come with a choice of 10 different Motor options to pick from that can handle everything from Visual to automated needs. Please check out the new V3 integrated controller style HIgh-Res motor, that is our most popular version.
MoonLite Refractor Flanges

---

---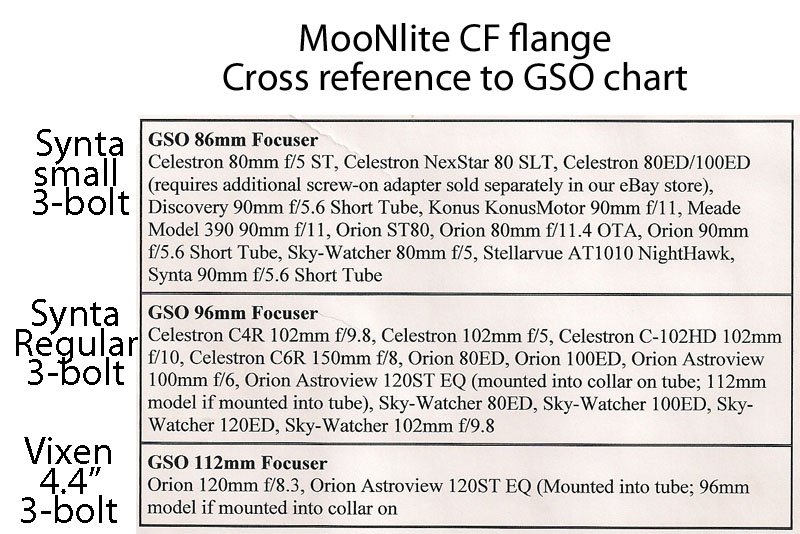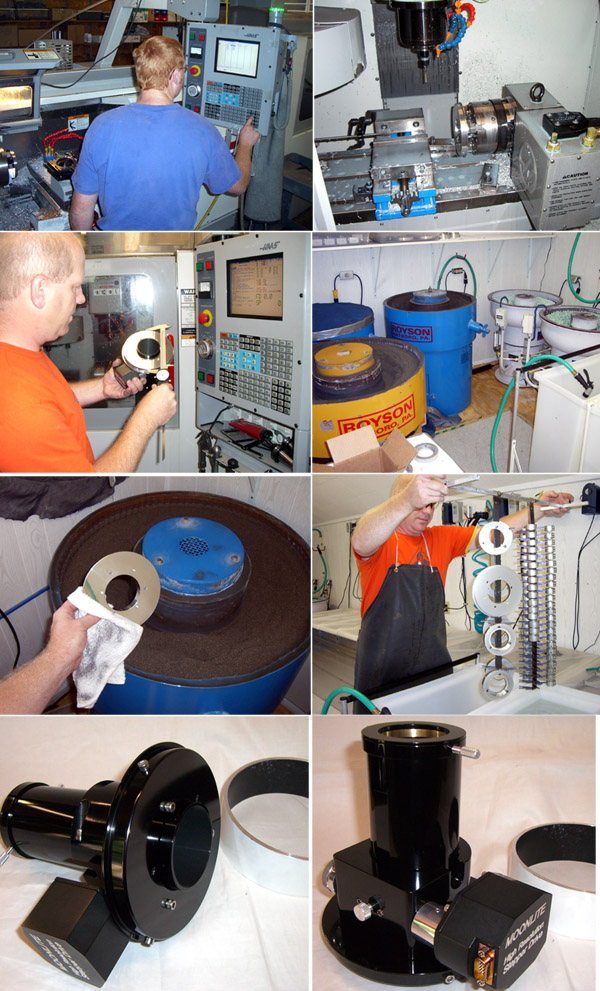 MoonLite can machine a custom flange to fit your OTA if your particular refractor is not listed as a stock size above. Custom flanges up to 4" in size are $50 and 4" to 8" flanges are $100 with the purchase of a focuser.
We do the drawing and design, CNC programming / machining, polishing, and anodizing on site. It normally takes about 2 to 3 weeks to schedule custom work on the machines.